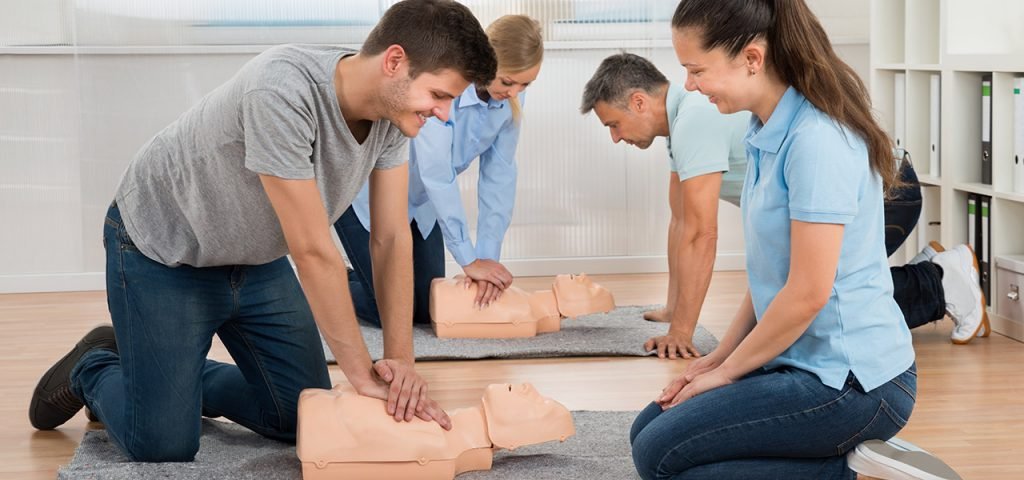 Be First Aid Ready:
Ensuring Safety with Comprehensive First Aid Courses
Be First Aid Ready offer a range of Group First Aid Training Courses to all types of businesses large and small including schools, dentists, GP surgeries, baby/toddler groups and nurseries to name but a few. Our highly qualified professional trainers have a wealth of knowledge and come from an Emergency Services background such as Paramedics and A&E nurses. This ensures our clients receive the best training that can only come from real experience.
On Premises Training
We conduct Group First Aid Training Courses on your premises keeping staff where you need them
OFSTED & EYFS Compliance
School and Paediatric courses are OFSTED and EYFS compliable
Three Year Certification
Fully compliant three year First Aid certificates awarded
Small or Large Groups
We cater for all size groups and offer the best value for money. Unfortunately we are unable to deal with a single person course.
Book Your Group First Aid Training Courses
We Sell Defibrillators
In the United Kingdom, a staggering 30,000 incidents of out-of-hospital cardiac arrests occur each year. This statistic sheds light on a critical health issue that demands attention. Unfortunately, the outcomes of these incidents are often dire, with 9 out of 10 cases resulting in fatalities. Such a sobering reality emphasises the urgent need for effective interventions.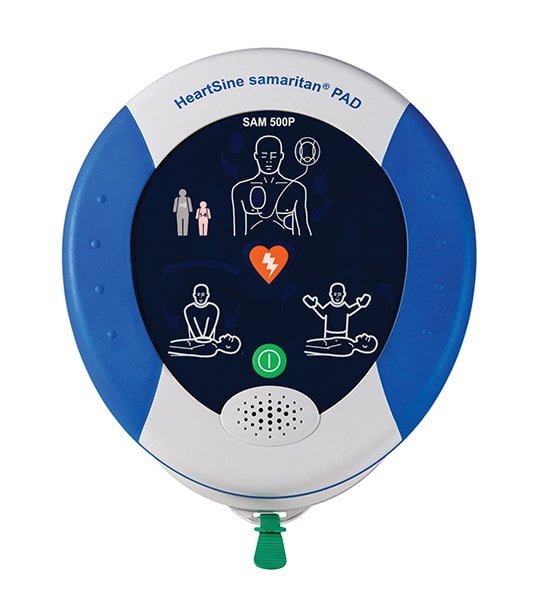 Importance of First Aid Training in Various Settings
In a world where unexpected accidents and emergencies can occur at any time, being equipped with the knowledge of first aid can mean the difference between life and death. With the rapid pace of life and the diverse environments we find ourselves in, the need for first aid training has become more crucial than ever. As a leading First Aid course supplier we will delve into the significance of first aid training. You can explore how we at Be First Aid Ready can help you with our range of comprehensive courses for various businesses and organisations, ensuring they are well-prepared to handle emergencies effectively.
The Essence of First Aid Training
First aid is not just a skill; it's a lifeline that can be extended to anyone in need. Whether it's a minor cut, a severe burn, or a cardiac arrest, knowing how to administer the right aid can stabilize the situation until professional medical help arrives. Be First Aid Ready understands this importance and stands as a beacon of preparedness, providing expert training that empowers individuals and businesses to be proactive in emergency situations.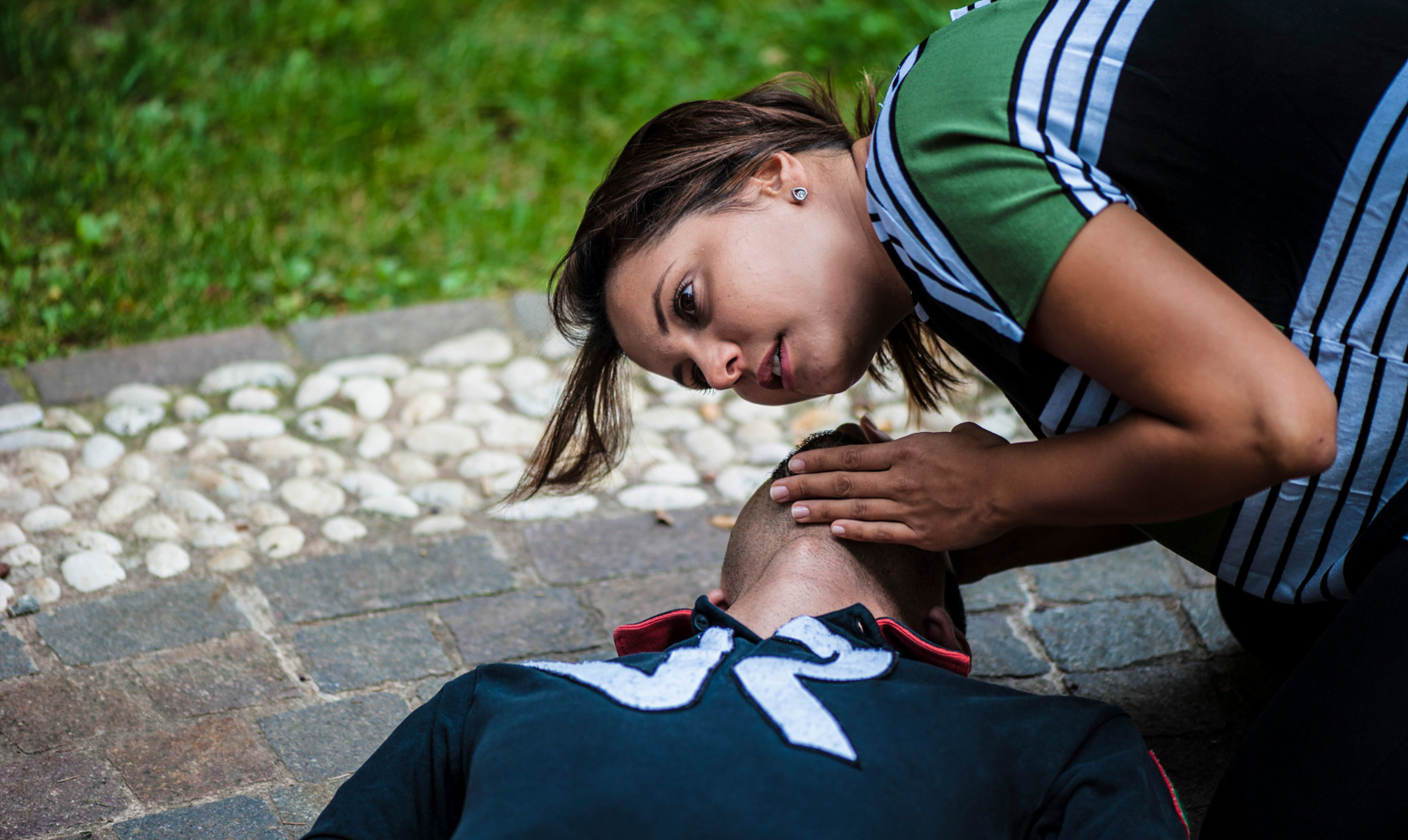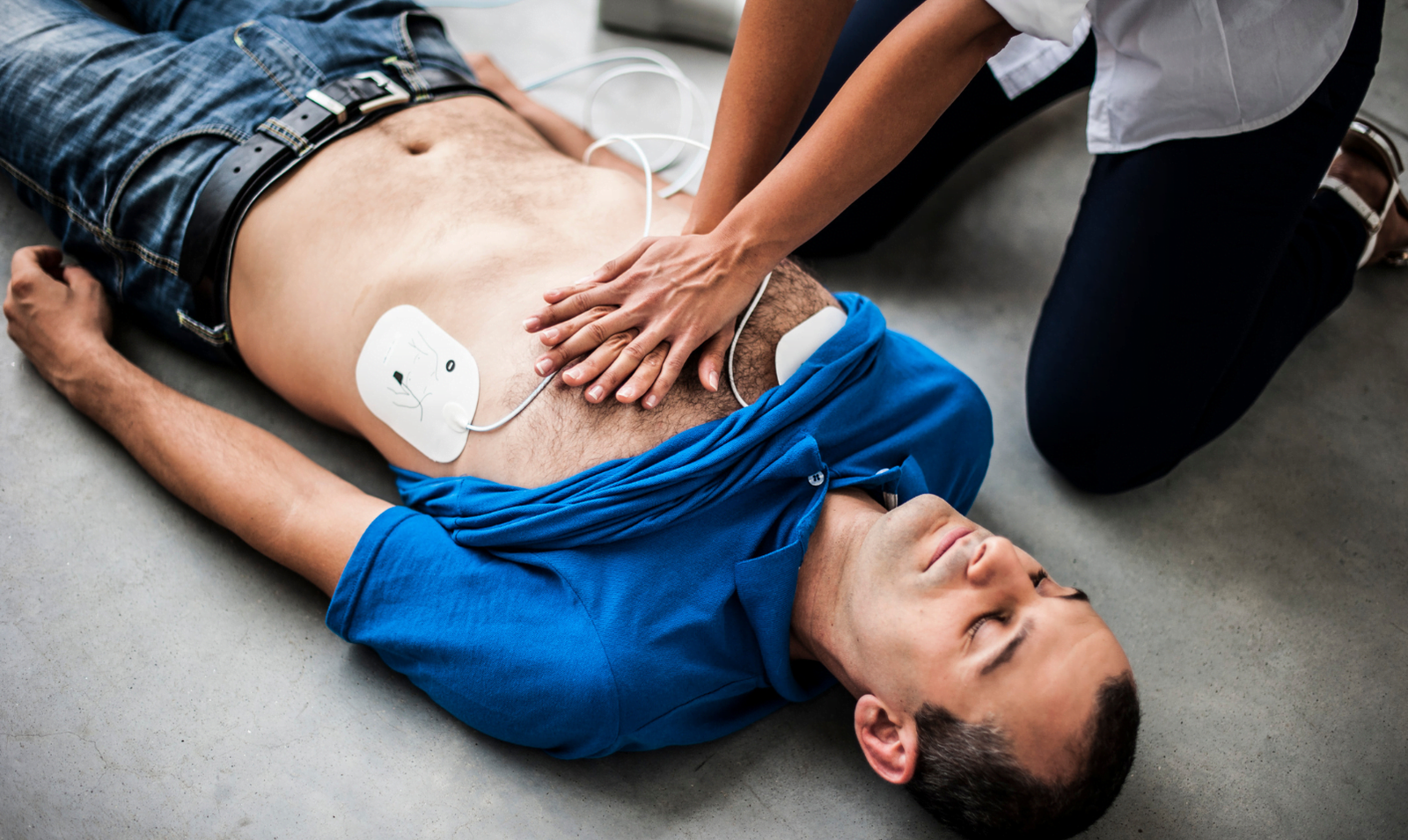 Our Expert Trainers and Their Real-World Experience
The backbone of any effective first-aid training program is the quality of the trainers. Be First Aid Ready takes pride in its team of highly qualified professional trainers. With backgrounds in Emergency Services, including Paramedics, our trainers bring real-world experience to the training room. This hands-on expertise ensures that participants not only grasp theoretical knowledge but also gain insights from real-life scenarios, making the learning process more engaging and impactful.
"I was extremely impressed by the first aid training, I learnt so many useful and potentially lifesaving skills. Keeping us all interested at 8am is no easy task but Debra was very open and approachable, providing the training in an engaging way! I would definitely recommend this course and hope to receive further training from Be First Aid Ready."
"Professional but friendly approach to first aid training. The course was tailored very well to our audience and delivered in such a way that we all left feeling confident about executing our responsibilities as first aiders."
Sarah Perkins – Office Assistant
"The Paediatric First Aid course delivered by Debra Murr on 20th January was informative and interesting. She managed to hold everyone's attention during the six hour course with a good balance of practical training, video clips and personal anecdotes. It was all delivered in a reassuring and pragmatic way which instilled confidence."
"I just wanted you to know that our 2 members of staff who attended your First Aid training yesterday have spoken very highly of the instructor. They have both given really good, enthusiastic feedback regarding the whole day."
Frequently asked questions.
Sometimes you may have questions about a Group First Aid Course that you are interested in booking, so we have put together a few a few answers to questions that have been asked in the past.
1. What are the penalties for not meeting first aid at work regulations?
Breaches of the Health and Safety (First-Aid) Regulations 1981 are dealt with proportionately. Enforcement action could include the issuing of a notice or prosecution if the circumstances warrant it.
2. Is annual refresher training a mandatory requirement?
No. It is strongly recommended to employers to help trained first aiders maintain their basic skills and keep up to date with any changes in first-aid procedures.
3. How many first-aiders do I need?
The findings of your first-aid needs assessment will help you decide how many first-aiders are required. There are no hard and fast rules on exact numbers and you will need to take into account all the relevant circumstances of your particular workplace. 
4. How do the Health and Safety (First-Aid) Regulations 1981 relate to first-aid provision in schools?
Employers are responsible for the provision of appropriate first-aid equipment, facilities and first-aid personnel in respect of their employees – this includes schools, as they are workplaces. Although the Regulations do not require employers to provide first aid for anyone else, HSE strongly encourages employers to consider non-employees when carrying out their first-aid needs assessment and to make provision for them.
5. Maintenance of training quality?
Whilst HSE is confident that the existing first aid at work training (ie emergency first aid at work (EFAW) and first aid at work (FAW) meet the needs of the majority of businesses and remain the building blocks in the provision of first aid at work training, employers have the flexibility to choose whatever level of first aid training is appropriate for their business need and circumstances.